[wvc_image_device_slider img_size="full" autoplay="false" transition="fade" slideshow_speed="6000″ nav_bullets="false" nav_arrows="false" images="86″]
[wvc_playlist id="379″ show_tracklist="false" theme="light"]
Neue Single, neue EP "Toytunes"

in der Neuen Nationalgalerie

Für die Neue Nationalgalerie haben Wandermüd fünf Songs geschrieben, inspiriert von Kunstwerken aus der aktuellen Ausstellung. Aus Anlass der Langen Nacht der Museen am 26.8.2023 werden diese Songs auf dem Audioguide der Neuen Nationalgalerie Premiere feiern. Ebenfalls am 26.8.2023 veröffentlicht Wandermüd daraus eine neue Single "I To Eye (Look Away)" auf Spotify, Apple Tunes & co. Ihre EP "Toytunes" mit vier Songs vom Audioguide und einem Bonus-Song erscheint parallel am 26.8. auf Bandcamp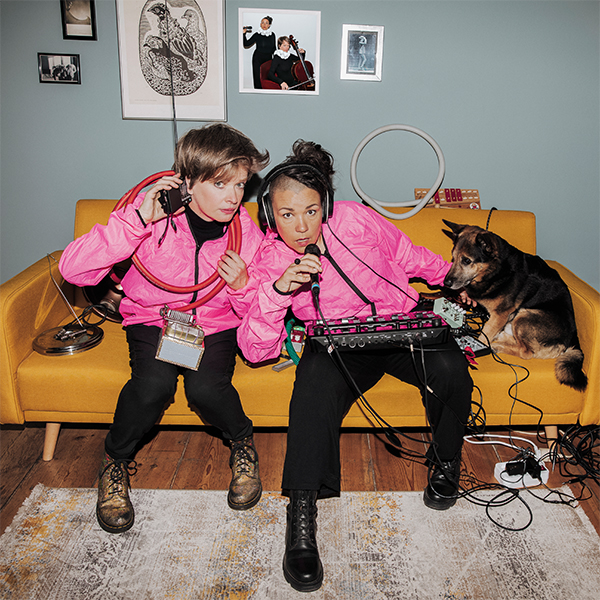 Audioguide Neue Nationalgalerie 26.8.2023 – 24.9.2023

Bis zum 24.9.2023 werden die Stücke auf dem (kostenlosen) Audioguide zu hören sein, mit dem man die Stücke im Angesicht der Inspirationsquellen hören kann: Bilder und Skulpturen von Paul Klee, Max Ernst, Kurt Schwitters und Josef Scharl. Kunst-Lieder im wahrsten Sinne des Wortes!
[wvc_embed_video url="https://www.youtube.com/playlist?list=PLa87LVBCyNKBMYhqtWnZ6gu24RLBY7AVs" image="289″]
Wandermüd Live @ Sound In The Garden, Neue Nationalgalerie Berlin, 2022
Wandermüd Live @ Neue Nationalgalerie, 2022
New Single, New EP "Toytunes"

at the Neue Nationalgalerie

Premiere on August 26, 2023
For the Neue Nationalgalerie, the iconic Berlin museum, Wandermüd wrote five songs inspired by selected works from the current exhibition. On the Long Night of Museums on August 26, these songs will be released on the museum's official audio guide.
Also on August 26, Wandermüd will release one these tunes, "I To Eye (Look Away)" as a new single on Spotify, Apple Tunes etc. On the same date, their EP "Toytunes" with four songs from the audio guide plus a bonus song will be released on bandcamp.

Audio Guide Neue Nationalgalerie Aug 26 – Sept 24, 2023
Their songs will be available on the museum's free audio guide through Sept 24, 2023, so you can hear the tunes face to face with the works that inspired them: paintings and sculptures by Paul Klee, Max Ernst, Kurt Schwitters and Josef Scharl. Art songs in the truest sense of the word!